I've had the chance to ride in a couple of Hybrids as of late. They seem like nice rides and they get great gas mileage and I like so many said "Man, they are quiet". OK, maybe not everyone said it that way, but it was at least the same idea.
But, are the cars too quiet? The silence for a pedestrian could be deadly, As a result, human factors/ergonomics researchers recently went to work on a study to examine participants' preferences for sounds that could be added to quiet vehicles to make them easier to detect. The National Federation for the Blind recently called for all cars to, at a minimum, emit a constant sound.
It's important to think about the old, young, and those who depend upon sound to navigate the world. Quiet cars don't do that. The U.S. Congress has considered the Pedestrian Safety Enhancement Act of 2008, which would require the Secretary of Transportation to study and implement regulations for hybrid, electric, and other silent-engine vehicles to emit non visual alerts for pedestrians. Hopefully, more protections will come from looking at this issue.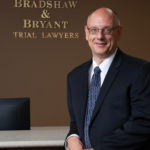 A founding partner with Bradshaw & Bryant, Mike Bryant has always fought to find justice for his clients—knowing that legal troubles, both personal injury and criminal, can be devastating for a family. Voted a Top 40 Personal Injury "Super Lawyer"  multiple years, Mr. Bryant has also been voted one of the Top 100 Minnesota  "Super Lawyers" four times.