I write an advice column for lawyers called Practice Pointers. Here is some advice I published a couple years ago for families who had suffered a death from a car crash.

Legal Issues for Families after an Automobile Death
By T. Joseph Crumley
A good friend was killed this summer, torn unexpectedly from her husband and children.
In our business, we frequently deal with the aftermath of such horrible occurrences, and the need to provide counsel to the grief-stricken survivors. We read accident reports and autopsies, often with clinical detachment. When we stand at accident scenes, we focus intently on the orange spray paint marking gouges in the asphalt, the signs and markings, even the fragments of glass and plastic scattered over the gravel shoulder and the grass. We perhaps pay less attention to the occasional shrine of flower bouquets, ribbons, religious symbols, poems and other messages that mark these sad places.
When it is a friend, it is more difficult to maintain the professional detachment that allows us to look critically at what, in our profession, is essentially evidence. My friend was the sort of person the whole community grieves; a teacher, volunteer manager for multiple youth athletic teams and church volunteer. She was just the best and loudest cheerleader a team could ever have.
The purpose of this column is to provide a summary of the many topics attorneys need to consider when advising a family after an automobile death. I dedicate this column to my friends, the survivors, and the memory of their beloved wife, mom, manager and cheerleader.
Losing a family member is overwhelming. The emotional effects of the loss of a family member are well documented, and place an enormous burden on families.
These problems are compounded when the death occurs unexpectedly, and further complicated when it occurs in the context of a motor vehicle crash. The purpose of this article is to address many of the legal issues facing those who have lost a family member in a Minnesota car crash.
Grieving. All legal advice provided after a death must be viewed in the context of the family's emotional state. Dr. Elizabeth Kübler-Ross' seminal description of the stages of grief is still relevant and fairly helpful in dealing with family members[1]. While the attorney should not be the primary grief counselor to the family, our role as the legal advisor often overlaps. Obviously, the attorney should be sensitive to the family's need, and able to gently guide the family toward their minister, doctor or grief counselor. Many attorneys provide clients with copies of books such as "The Courage to Grieve,"[2] or "The Bereaved Parent."[3]
Addressing the Emotion. A bereaved family is usually a kaleidoscope of magnified and raw emotions. Anger is often the most prominent of these emotions, and can, like a loose cannon, fire in any direction. The attorney must listen carefully to to what the family is saying. The emotions are difficult to deal with but if not addressed, the client may be lost. Many attorneys have allowed themselves to become the focus of the family's anger. If the phone call is not returned promptly or a meeting is cut short, there will be justifiable anger at the attorney. But mourning family members do not always act rationally; there may be anger that the legal advice is not what they want it to be, anger that the damages are limited by law, or even anger that your walls are the wrong color!
Even with the best possible settlement or verdict there may be anger that, well, money just isn't enough, it doesn't bring the loved one back. The attorney must be even more careful and vigilant than usual to be sensitive and empathetic to grieving clients throughout the representation.
Financial. Financial concerns are often the impetus for the family seeking legal advice. Funeral and memorial costs, estate matters, loss of income, and other similar financial concerns can overwhelm a family after a death. The attorney should provide a clear and simple explanation of all the potential financial resources available.
Medical Bills. Paying medical bills are not usually the primary concern in the case of traumatic death. However, in some cases a prolonged period of injury will precede the death. In other cases, other family members will have been severely injured and incurred very large medical bills in the accident. In those cases, counseling the client regarding the sources of payment for their medical bills may be paramount.
Workers Compensation. If the deceased was in the course and scope of employment at the time of the crash, workers compensation insurance will be the primary, but not exclusive, source of benefits.[4] But remember that there are many circumstances where no-fault benefits will supplement, and even substitute for workers' compensation benefits.[5]
Minnesota No-Fault. The first level of medical coverage in most crashes is through the automobile coverage. Unfortunately, most no-fault benefits have been frozen by legislative inaction at the 1974 levels. Rarely, a family will have purchased "stacking" of their no-fault benefits across multiple vehicles, which multiply the policy when it is available as well as the individual weekly benefit limits.
The family should fill out a Minnesota No-Fault Application for Benefits, usually addressed to their own auto insurer, but not always,[6] Securing no-fault death benefits from their own liability insurer is often confusing to families. It can be best explained by making an analogy to health insurance.
Death benefits are similar, but not identical to automobile injury benefits. Any medical expenses accrued before death must be paid[7]. The reimbursement for funeral and burial expenses is fairly low; $2,000[8] to reimburse all costs including flowers and other expenses. Survivors economic loss benefits provide up to $200.00 per week to dependents for loss of "contributions, money or tangible things of economic value, not including services."[9] Survivors replacement services loss benefits reimburse expenses incurred to replace the services that the lost family member would have performed for the family; typically housework, transportation of family members, and yard work. In most cases, insurers will begin making weekly payments as soon, or even before they are requested.
Often, other family members are injured in the same fatal accident. Some insurers and lawyers forget that there is an entirely separate set of benefits available arising from the other family member's injury. For example, an injured family member would have an entirely separate $40,000 pool of available medical and other benefits available. Similarly, if the injured person is also losing wages or unable to provide their usual services to the family, wage loss and replacement services benefits are paid in addition to previously mentioned death benefits. If the injured person is the "primary homemaker," then the insurer is responsible to pay for the reasonable value of the lost services, even without any expenditures.
Health Insurance. There are a variety of private and employer-provided health insurance plans available, which must pay for medical care after any no-fault is exhausted.
Medicare. Medicare provides medical benefits to individuals past retirement age. Medicare also provides medical benefits to those that are disabled, but there is a two-year waiting period after the person is disabled before Medicare begins paying.
Medical Assistance. Medical Assistance is Minnesota 's term for what is nationally known as Medicaid. Medical Assistance pays for medical care for those with low incomes. If the decedent was the primary or sole breadwinner, the crash may have driven them on to public assistance including medical assistance, and the family may need some counseling and direction to the county social services.
Life Insurance. Surviving family members should be counseled to report the death to any life insurance policies that may be available (usually the insurer requires a certified copy of the death certificate available from the county medical examiner). In addition to searching for private life insurance policies, the families should be reminded that many employers provide group life insurance policies not only for their employees, but families of their employees.
Tip: Longtime MTLA paralegal member Deb Mayer points out that it is important to change the beneficiaries on life insurance policies, and don't forget mortgage and credit life insurance policies. Consider referring your client to a probate attorney to review the will of survivors, especially a spouse.
Social Security[10]. Social security provides a very limited death benefit of $255, available to spouses or dependent children. There are also survivor's benefits for:
Spouses age 60 or older,
Disabled surviving spouses age 50 or older,
Spouses under 60 who care for dependent children under 16 or disabled children,
Children of the deceased under the age of 18 or who are disabled.
It is important to remind surviving family members to report deaths to the Social Security Administration (800-772-1213) and seek information about available benefits. The Social Security application process requires birth, death, and marriage certificates, as well as federal income tax return.
Veterans Benefits.[11] Veterans and their spouses are entitled to a burial flag, a burial plot in a national cemetery, a grave marker[12] regardless of whether they are interred in a national cemetery and a presidential memorial certificate. Low income spouses and unmarried children of certain veterans can receive a VA death pension.[13] Certain veterans' families may also receive a burial allowance.[14]
Fault-based claims. There are a number of claims that may be available based on negligence or fault. You may want to explain to your clients that these payments are not automatic; rather, they will require substantial investigation, proof, and perhaps litigation, in the family's discretion.
This process can be time consuming. Investigation should obviously be initiated as soon as possible; it is certain that any at-fault entities or their insurance companies started investigating the moment they heard of the death.
Trustee. Before a wrongful death claim can be brought, the attorney must petition the court to have a trustee appointed to bring the claim.[15] The statute allows any "suitable and competent" person to act as trustee, but usually a family member is appointed. As soon as possible the attorney will need to prepare the petition, which means gathering details regarding the decedent and the next of kin. If the choice for trustee is obvious and undisputed, the petition should include waivers of appearance by the other next of kin.
BI/Liability. Every Minnesota vehicle and driver is required to carry liability coverage of at least $30,000 to be paid if the driver causes bodily injury or death. If there are multiple vehicles involved, there may be multiple coverages available.
In simple and straightforward death cases where fault is obvious on the part of the defendant, insurers will often pay their policy limits, especially if they are low, without difficulty. Ethical attorneys need to consider whether an attorney fee can be charged from such easily-procured proceeds under the Rules of Professional Responsibility.
In addition, the lawyer needs to consider whether this money can be accepted and what type of releases, if any, should be signed at this time.
There are certainly many circumstances where because of multiple at-fault parties, liability tenders cannot be accepted. Moreover, the attorney has to consider whether an asset investigation of the at-fault person is in order. Pursuing the personal assets of the at-fault driver or owner may be distasteful and more importantly, futile because of the availability of bankruptcy protection. While it is rare for a defendant with significant attachable assets to carry inadequate insurance coverage, a financial investigation or at least a credit check is warranted before allowing the client to sign a release. We have seen several cases where farmers have accumulated numerous parcels of land and elderly members of large families have accumulated several inheritances.
Underinsured Motorist/UIM Coverage. Every Minnesota vehicle is required to carry a minimum of $25,000 per person/$50,000 per accident UIM coverage. This is additional coverage typically from the deceased's own vehicle which pays damages caused by an at-fault defendant with inadequate insurance coverage.
This is where family members who have not retained an attorney can make a major mistake. Most personal injury attorneys understand the importance of sending a proper Schmidt v. Clothier notice to the UIM carrier. If proper notice is not given, the coverage could be lost.
There are also multiple sources of UIM coverage. For example, if the deceased were driving a friend's car when the crash occurred, the friend's insurance would be the first level of UIM coverage, but the deceased's own policy may provide additional UIM coverage. If there are multiple at-fault vehicles involved, there may be multiple separate underinsured motorist claims. Even a fairly straightforward motor vehicle accident may entail substantial legal analysis unraveling the exponentially complicated underinsured motorist coverages. And each insurer needs to be provided with proper notice.
Uninsured Motorist/UM Coverage. Non-attorneys often confuse uninsured motorists (UM) with underinsured (UIM). The coverages are very similar; UM provides coverage for defendants who have no insurance coverage at all. It also provides for coverage for drivers who cause an accident and leave the scene of the accident, and cannot be identified (hit and run drivers and phantom vehicles).
Dram Shop. If a bar or liquor store makes an illegal sale of alcohol to a person who causes a car crash, they may be liable for damages. Dram shop cases are fairly rare and often difficult to prove, especially since the 2003 Legislature's evisceration of Joint and Several Liability.
Dram claims do have the widest range of potential plaintiffs: "A spouse, child, parent, guardian, employer, or other person…"[16] may bring a claim. These claims have a short 2-year statute of limitations and a detailed notice needs to be sent to the dram shop within 240 days of consulting with an attorney.
Product Defect. Rarely, a manufacturing or design defect claim can be brought. Examples include SUV rollover cases and seatbelt injury cases. Successful cases are rare because of the increasingly high safety standards of vehicle manufacturers, but investigation of such a claim is often warranted.
Governmental Claims. Again rarely, claims can be brought against a governmental entity such as the state, county or city for poorly designed or maintained roads. Examples include failing to install a guard rail, or a warning sign, or cleared trees or underbrush that obscures drivers' vision. These claims are also rare because there are strong statutory immunities that protect governmental units in many cases.
Early Investigation. It is difficult to overstate the importance of early investigation of a death case. Coordinating the investigation in the weeks and months immediately after a crash is probably our most important role, short of actually trying the case. The purpose of early investigation is to identify, locate and preserve evidence that benefits our case. Certainly, insurance adjusters and corporate investigators are laying the groundwork for their defense from the moment they hear of a traffic fatality.
After the unexpected death, family members are in shock and mourning. They can be overwhelmed by the emotions as well as the immediate practical concerns.
Often, family members do not understand the importance of early investigation. They feel that perhaps the police and government authorities can do a thorough investigation.
While Minnesota has some of the best car crash police investigators in the world, not every police officer is an accident reconstructionist, or sometimes even properly trained in car crash investigation. After all, these are government workers and budget cuts have left many police departments understaffed. In addition, private investigators working on behalf of the insurance companies and corporate interests are highly motivated to find the defense evidence. If a $10,000 investigation prevents a $5 million verdict, the insurance company will have benefited greatly from their initial investment.
Defense investigators aren't simply "looking for" defense evidence. Investigators have been known to steal and hide evidence, although this is rare. More commonly, investigators will exercise influence over witnesses. In a typical scenario, the investigator will discuss the facts of the accident with the witness. If it appears that the witnesses' facts completely support the plaintiff, the investigator will seldom even take a statement.
On the other hand, if the witness is somewhat equivocal or wishy-washy, the investigator will determine those portions of the witnesses' knowledge that support the defense. Sometimes the investigator will attempt to influence the witness by telling him what other witnesses stated (or even making up facts) in order to "fill in" gaps in the witnesses' knowledge or sway their recollection of the facts. Sometimes investigators will even make up rumors and innuendo regarding the decedent, "yeah that rich lady that crashed the car, she was a real speed demon… she wasn't even wearing a seatbelt… there's talk that she had at least 2-3 martinis every afternoon." With just a few words, the unethical investigator has quietly suborned perjury, and has started false rumors in the community.
An investigator working on behalf of the plaintiff can help to counterbalance some of these negative influences by making sure that photos aren't lost, vehicles aren't destroyed before the damage is well-documented, accident scenes are combed for evidence, etc.
There are just a couple local independent accident reconstructionists that are worth their salt. It is crucial to retain one or both of these experts before the insurance companies do. In many cases, this "race for the experts" can determine the outcome of the case.
Conclusion. Retaining an attorney immediately after a fatal accident of a family member may be the most important step the family can make. The attorney must be prepared to offer thorough and complete advice to the surviving family.
——————————————————————————–
[1] Kübler-Ross, On Death & Dying, (Simon & Schuster/Touchstone, 1969).
[2] Tatelbaum, Judy (Harper & Rowe, 1980.)
[3] Schiff, Harriet Sarnoff (Penguin, 1977).
[4] Minn. Stat. § 65B.61, subd. 1 (2006).
[5] See An Updated No-Fault Arbitration Primer, Crumley, Minnesota Trial Lawyer (Spring 1999), updated version available at www.minnesotapersonalinjury.com/CM/Custom/TOCArticles.asp.
[6] See "Who's NOT Covered? Common Mistakes About No-Fault Coverage, Crumley , Minnesota Trial Lawyer, Winter 1995, updated version available at www.minnesotapersonalinjury.com/CM/Custom/TOCArticles.asp and the "Minnesota No-Fault Priorities Chart" available from the author.
[7] Minn. Stat. §65B.44, Subd. 2 (2004).
[8] Minn. Stat. §65B.44, Subd. 4 (2004).
[9] Minn. Stat. §65B.44, Subd. 6 (2004).
[11] Veteran Benefits are handled through the U.S. Departments of Veterans Affairs. There is a wealth of information available on the website, http://www.va.gov/, and their telephone number is 800-827-1000.
[12] http://www.vba.va.gov/benefit_facts/Burial_and_Memorial/English/Burialeg_0406.doc. See, also, http://www.military.com/benefits/burial-and-memorial/headstones-and-markers.
[13] 38 CFR 3.12a. See, also http://www.military.com/benefits/survivor-benefits/veterans-death-pension.
[14] http://www.vba.va.gov/benefit_facts/Burial_and_Memorial/English/Burialeg_0406.doc
[15] Minn. Stat. §573.02 Subd. 3(2006).
[16] Minn. Stat § 340A.801 Subdivision 1 (2006).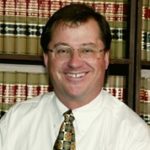 As a partner with Bradshaw & Bryant, Joe Crumley has over 30 years experience helping injured people and their families to secure just and fair compensation. Excelling in personal injury litigation, Mr. Crumley has secured numerous record-setting verdicts and settlements and won accolades such as MTLA's "Trial Lawyer of the Year" and "Excellence" Awards.