The South Dakota Legislature has again had the chance to vote to open the statue of limitation for survivors of child sexual abuse.    The politicians again have voted it down, unlike 14 other states in the country.
This is nothing new.  They went so far in 2010 as to pass one of the most restrictive laws for survivors in the country.  They do this despite examples of ongoing abuse such as at the  St Paul's Mission School. When will the South Dakota Legislature start protecting the children, not the predators?
There are so many examples of the opened statutes leading to positive results:
Justice for those that have been denied for so long,
Predators (and those that protect them) finally being called to account,
The Church and other organizations have been forced to release lists internally kept of those credibly accused;
Most of all, children are protected by identifying the wrongdoers and stopping this from happening in the future.
It is a shame that South Dakota Legislators continue silence the survivors and protect the predators.
The Catholic Church has suggested that survivors come to them for help.  Past history raises questions as to how much help is available from the church.  See:
Why Survivors of Clergy Sex Abuse Shouldn't Rely on the Catholic Church
Sexual abuse and the continued silence by the offenders needs to be prevented. If you suffered, saw, or suspected such events, it is important to know that there is help out there.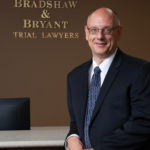 A founding partner with Bradshaw & Bryant, Mike Bryant has always fought to find justice for his clients—knowing that legal troubles, both personal injury and criminal, can be devastating for a family. Voted a Top 40 Personal Injury "Super Lawyer"  multiple years, Mr. Bryant has also been voted one of the Top 100 Minnesota  "Super Lawyers" four times.